Swancon Thirty Six | Natcon Fifty would like to introduce you to our lovely guests who will take part in the convention being held 21-25 April 2011. Scroll down for information about each of them.
International Guests
Ellen Datlow
Justina Robson
Australian Guest
Sean Williams
Fan Guest
Sarah Xu
We are also pleased to announce the following currently confirmed invited guests (with more to come!), who will help fill our program with fantastic content:
Glenda Larke: multi-award nominated fantasy novellist of three trilogy series, currently writing the Stormlord Trilogy.
Jonathan Strahan: co-founder of Eidolon, editor of over 40 books, and recent winner of the 2010 World Fantasy Award for Best Professional Achievement for editing anthologies and magazines.
Juliet Marillier: once opera singer and music teacher and now multi-award winning novelis combining historical fiction, folkloric fantasy, romance and family drama.
Bevan McGuiness: geophysist working as a chemistry teacher and fantasy writer of the Triumvirate Trilogy.
Nicole Murphy: new urban fantasy novellist of the Secret Ones Trilogy.

---
International Guest
Ellen Datlow
Ellen Datlow has been editing short science fiction, fantasy, and horror for almost thirty years. She was co-editor of The Year's Best Fantasy and Horror and has edited or co-edited many other anthologies, most recently Inferno, Troll's Eye View (with Terri Windling), Best Horror of the Year, Volumes 1 and 2, Poe: 19 New Tales Inspired by Edgar Allan Poe, Lovecraft Unbound, Tails of Wonder and the Imagination (a big, all-genre cat story reprint anthology), and Darkness: Two Decades of Modern Horror.
Forthcoming are Best Horror of the Year, Volume 3, Digital Domains: A Decade of Science Fiction and Fantasy, Naked City: New Tales of Urban Fantasy, Haunted Legends (with Nick Mamatas), and two young adult anthologies, The Beastly Bride and Teeth (both with Terri Windling).
She has won multiple awards for her editing, including the World Fantasy, Locus, Hugo, International Horror Guild, Shirley Jackson, and Stoker Awards. She was named recipient of the 2007 Karl Edward Wagner Award for "outstanding contribution to the genre".

---
International Guest
Justina Robson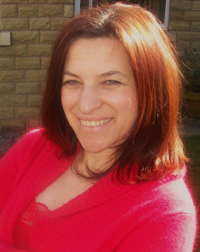 Justina Robson is an author of science fiction and fantasy books from Leeds in England. Her first novel, Silver Screen, was published in 1999. She went on to write three more Science Fiction novels of some seriousness: Mappa Mundi, a near future thriller, Natural History, a far future opera, and Living Next Door To The God Of Love, a far future romantic opera of strange persuasion.
She was nominated and short-listed for a bunch of awards, several times (the Clarke, the Philip K Dick, the John W Campbell, BSFA best novel and Amazon UK New Writers' Bursary) during this time, and she even won the Amazon, which sent her to a brief stint as writer in residence at Queen Mary, University of London.
After such a stellar critical success she decided to change tack and write a 'fun series' of books in the spirit of her fanfic days, which led to the Quantum Gravity books 1-5, featuring faeries, demons, elves and the robot warrior girls who love them. She is now about to embark on another new genre direction as yet uncharted and unnamed…
She is thrilled to bits at being invited to Swancon and can't wait to get there, meet and talk with all the Australian SFF fans. *dance of happiness*

---
Australian Guest
Sean Williams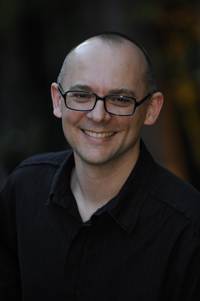 #1 New York Times-bestselling author of Star Wars: The Force Unleashed, Sean Williams has published thirty novels for readers of all ages, seventy short stories across numerous genres, and even the odd poem. He has even been published on a pair of Y-fronts.
Best-known internationally for his award-winning space opera series, such as Evergence, Geodesica, and Astropolis, he is also the author of ten linked fantasy novels inspired by the landscapes of his childhood: the dry, flat lands of South Australia.
He and Garth Nix recently announced the publication of a five-book YA fantasy adventure series TROUBLETWISTERS, the story of twins who have to move to a small coastal town to live with their eccentric grandmother, where they are drawn into an age-old struggle against an ancient entity called The Evil, in the process discovering their own magical gifts and heritage. The series was picked up in three separate six-figure deals by David Levithan at Scholastic USA; Stella Paskins at Egmont UK; and Erica Wagner and Eva Mills at Allen & Unwin and the first of five planned books, Troubletwisters: The Beginning, will be published in 2011.
Sean has won eight Aurealis Awards and seven Ditmars. In 2008 he won the Peter McNamara Award, and he was short-listed for the SA Great Literature Award in 1999, which he then received in 2000. He also received a nomination for the prestigious Philip K Dick Award for Saturn Returns.
Now in his twenty-first year as a professional writer, he is happy to be doing the job he has always dreamed of doing, while finding time to DJ and cook curries. He enjoys his busy schedule of writing two (or more) books a year, but still hopes one day to write some music. Given that he expects anti-ageing technology to allow him to live several centuries (at least), there's a good chance that might happen.

---
Fan Guest
Sarah Xu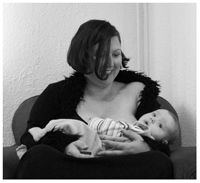 Sarah Xu has been passionate about speculative fiction for long as she can remember. She attended her first Swancon in 1997, and since then Australian fandom has been her happy place. She threw herself into fandom with joyous abandon, contributing to Swancons 2001 and 2004 as a committee member and 2002 and 2003 as Masquerade coordinator. Sarah was also the co-creator of Femmecon.
Sarah is an artist, an editor, a director, a writer, a feminist, and a mother. She is well known for her long-term involvement with Gynaecon, her contribution to Borderlands magazine as part of the editorial team, and for her speculative artworks and illustrations. In 2005 she was awarded a Ditmar for Best Fan Artist and she has been nominated for several Tin Duck awards for her artwork and other fan contributions.
Sarah holds a BA in Media and her honours project examined urban fantasy in an interactive audio drama. She is currently working on her doctorate, examining depictions of women in Web 2.0 through creative practice. She is also editing and collating Vertical Horizons magazine, a celebration of women and 'other' in speculative fiction and fandom. She lives in Brisbane, is happily married, and has two adorable children.